National Garden Clubs, Inc. announces the 2021 winners of its highest honor, the Award of Excellence. Each year, this Award recognizes exceptional individuals, organizations or institutions that advance NGC's goals and purposes.
Award of Excellence for Regions
---
Suzanne Bushnell, New England Region Director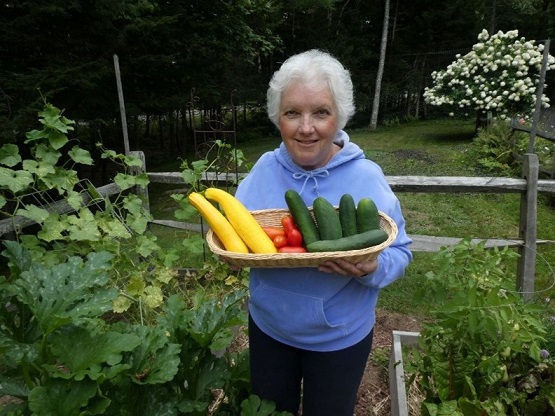 ---
While many people have a New Year's resolution of losing pounds, the New England Region wanted to gain pounds according to Suzanne Bushnell, New England Director. All six states in the region participated with donations of fresh fruit, vegetables, herbs, and flowers to raise the spirits of those needing a helping hand.
RESULTS: An astonishing 9 tons of produce (17,994 pounds) were grown and donated from the six state federations. A total of $11,461 was raised and donated by clubs to various soup kitchens, food pantries, and other organizations to buy food or prepare meals, buy seeds for gardens, and purchase CSA shares for donating to food pantries. While the exact number of volunteers involved in our Region project is not available, donation forms were turned in representing 24 garden clubs and 31 individual growers. We estimate several hundred volunteers were active participants in the project. Thirty-seven different organizations were recipients of our donations.
OTHER HIGHLIGHTS: Foreign students, stranded because of the pandemic and unable to eat in (closed) school cafeterias at Wellesley College and Babson College in Boston, were the recipients of fresh produce from the Medfield Community Garden (Massachusetts). In Maine, Harpswell Garden Club helped to raise 2,955 pounds of food donated to a local food bank and used to prepare meals for the elderly in a new program called Harpswell Aging at Home.