2020 Virtual Flower Show Winners
Congratulations to the 2020 Virtual Flower Show winners! See the list of Horticulture, Design and Botanical Arts category winners here!
---
A General Course of Study to Become a Flower Show Judge
Flower Show School is a comprehensive program that teaches all you need to know about judging, entering, competing and chairing a NGC flower show. There are four courses each with a specific curriculum that includes horticulture, design and flower show procedure. If you are considering becoming a flower show judge, planning to chair a flower show, or you are just curious, your first step is to attend Course I. Subjects are taught by qualified instructors and outlines are provided. Examples of horticulture and design are displayed and critiqued. Learn point scoring to evaluate how entries are judged and see what it takes to get the blue ribbon. Learn about awards, types of shows and what committees are needed to produce a show. We invite you to join this unique experience and become an active part of flower shows.
For more information on Flower Show Schools, please contact Jan Warshauer, Flower Show Schools Chairman
---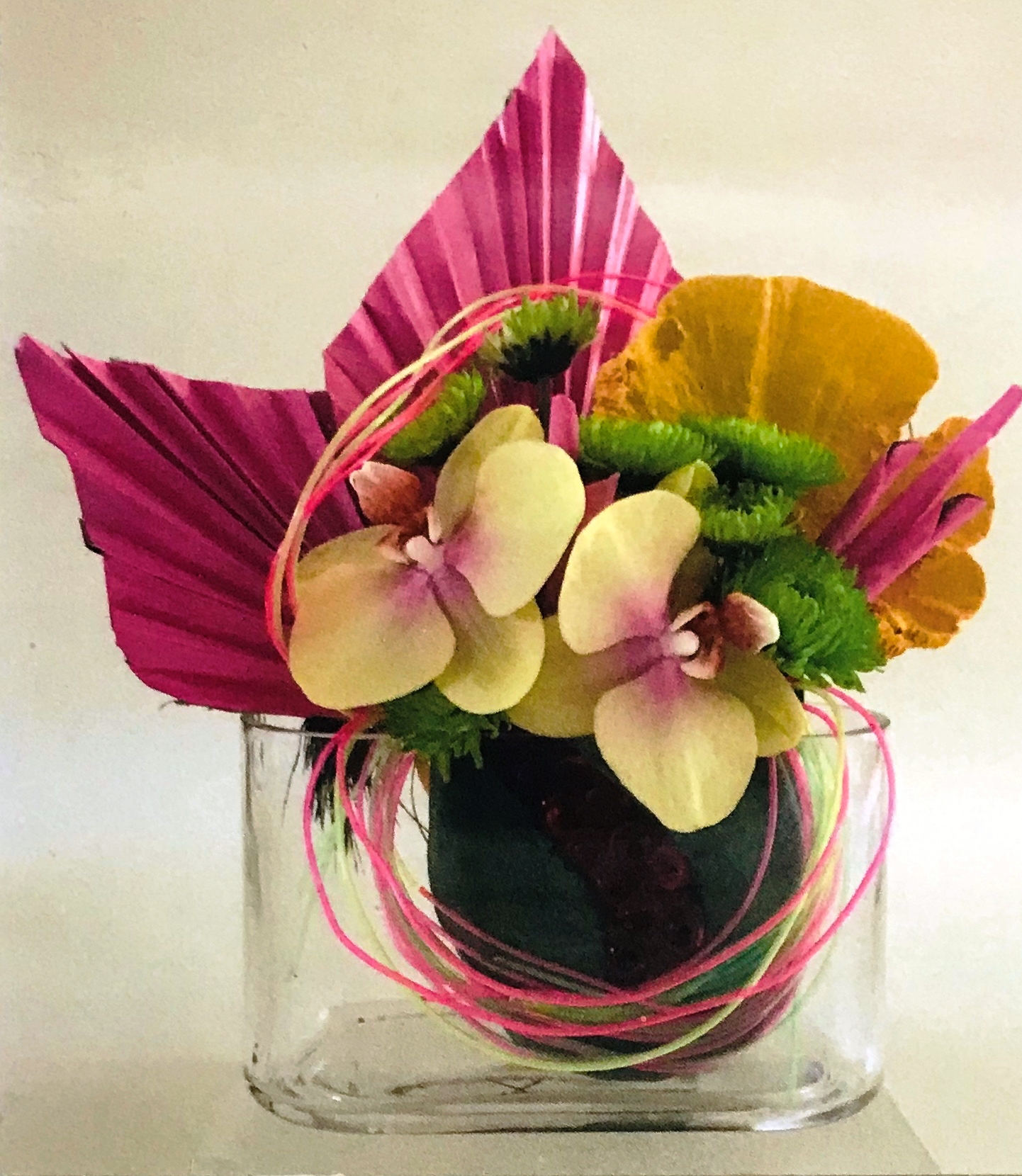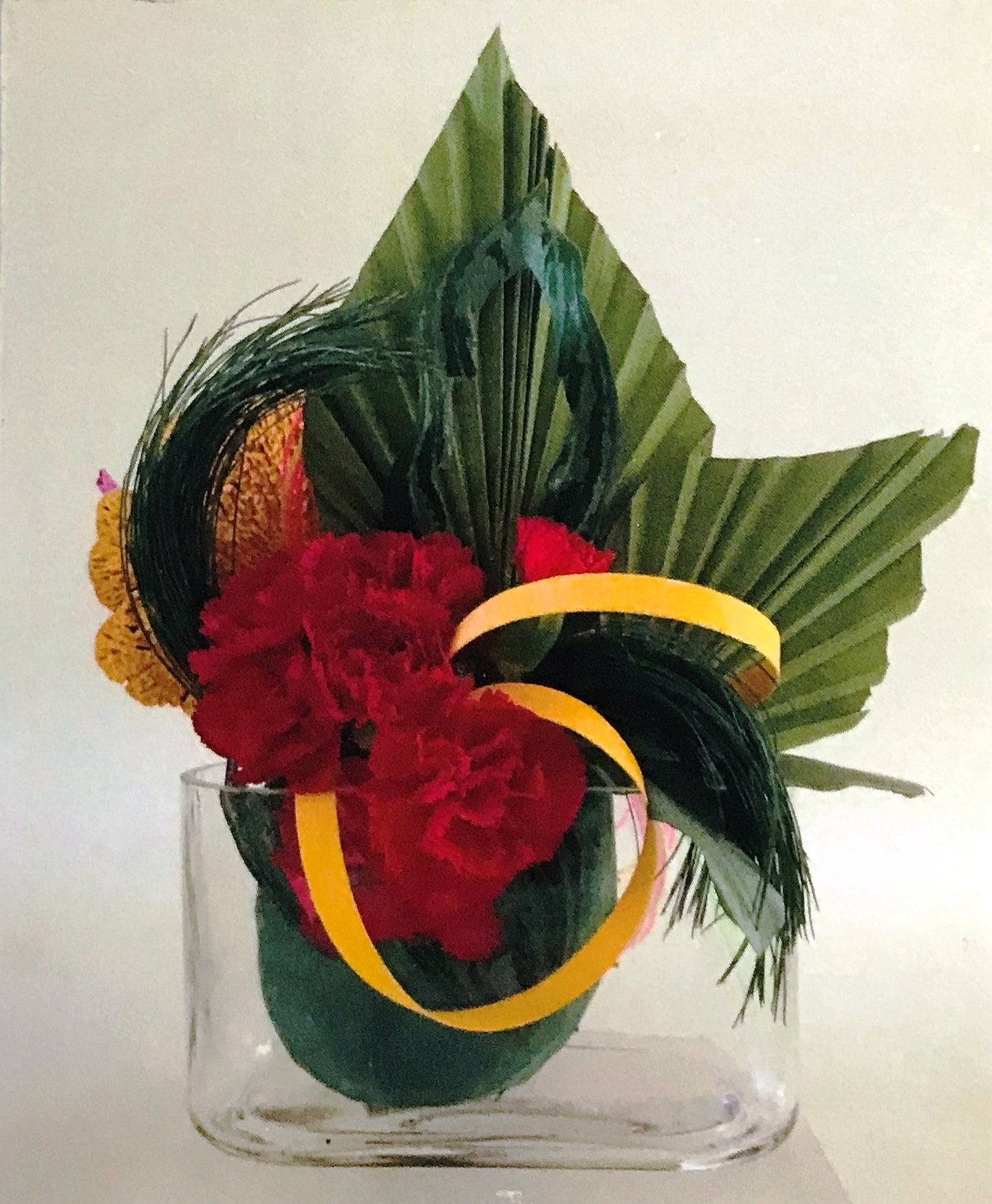 Horticulture Curriculum  Although the definition of Horticulture is the art and science of cultivating plants, so much more is taught in Flower Show Schools. Discover how to select, groom and exhibit your plant while mastering the art of writing a flower show schedule. Be the envy of your neighborhood by using the knowledge gained in flower show school to enhance your flowers, trees, shrubs and vegetables.
Design  Instruction in the Design portion of a Flower Show School prepares the student to judges Flower Show exhibits, write Design Division Sections and Classes for a Flower Show Schedule, and to use the verbiage that pertains to the Principles and Elements of Design. Each course has a specific curriculum designed to give the student tools needed to effectively and equitably judge designs ranging from Traditional to Creative and from Tables to Exploration/Freedom of Expression. Garden Club members not interested in becoming judges are welcome to join us. Come learn what the judges will be looking for in your design entries.
Flower Show Procedure  Those interested in becoming a flower show judge or hosting a flower show gain knowledge of the procedures required for flower shows of all types. Attendees learn about flower show awards, show requisites and different types of shows.
Interested in attending a Flower Show School near you or across the country? See our Flower Show School Courses or Symposium Courses for upcoming events.
---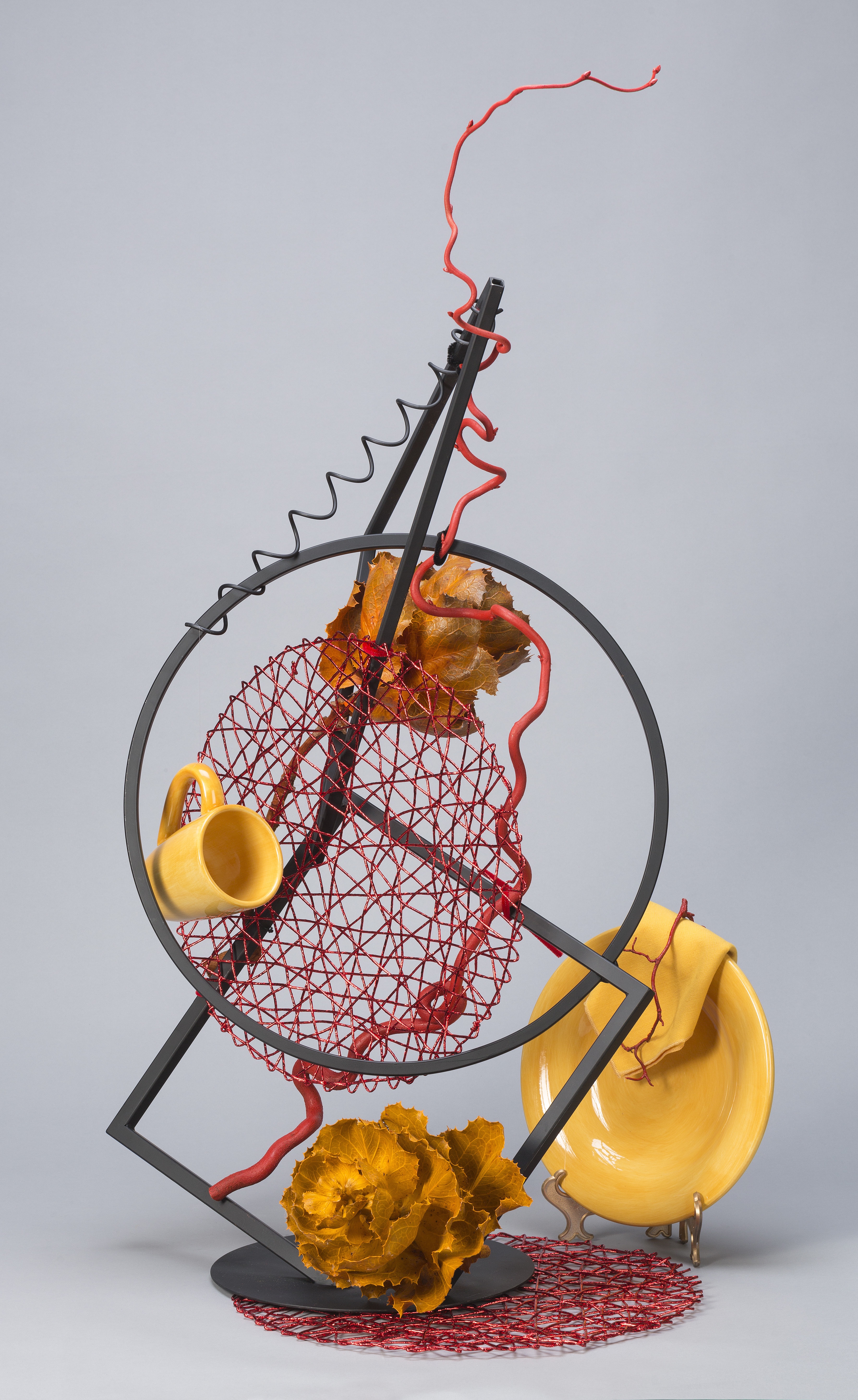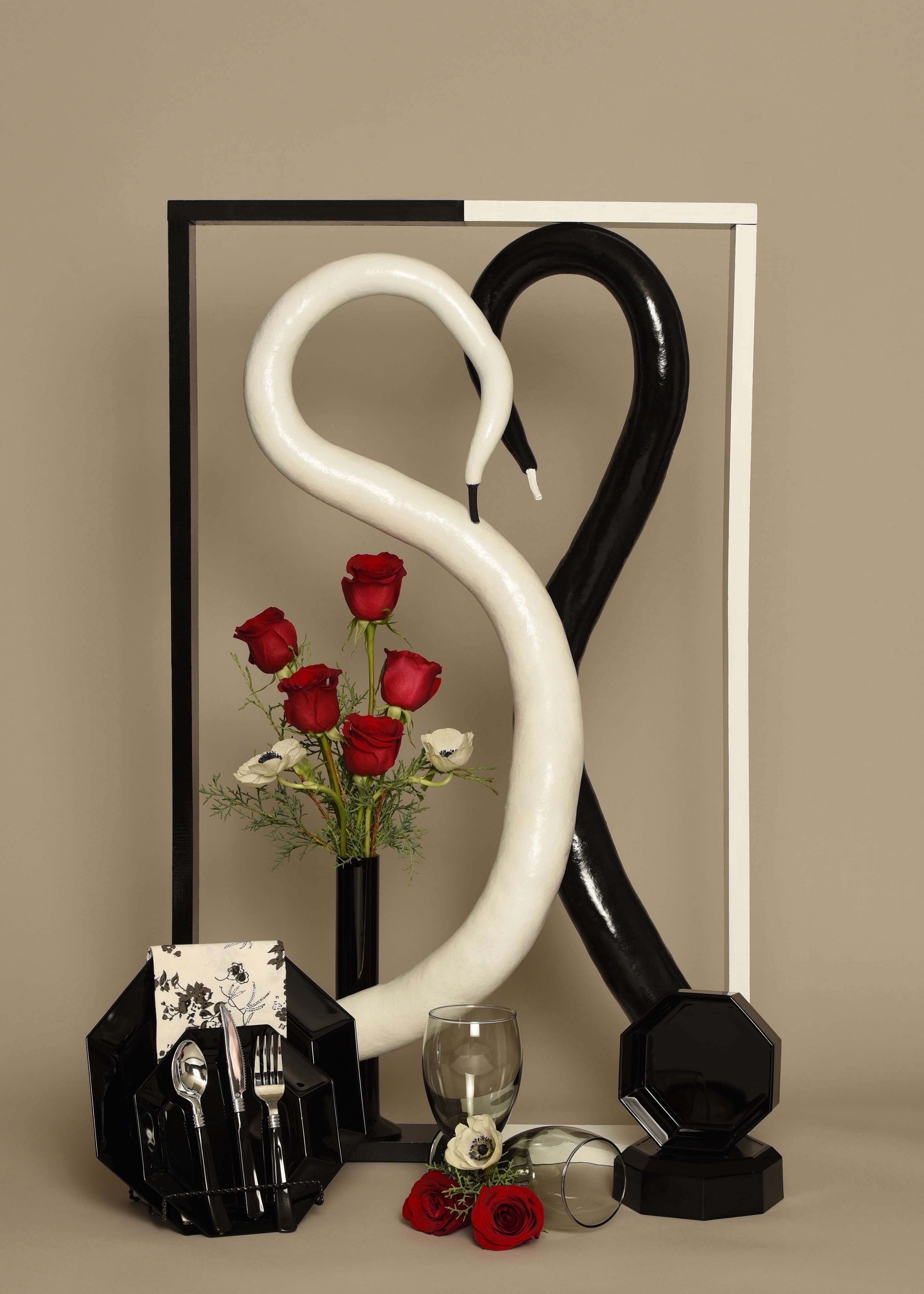 Stimulus Package for Small Standard Flower Shows
Encouraging Clubs to Hold Standard Flower Shows
The Flower Show Committee has prepared a stimulus package to assist garden clubs that have never held a Small Standard Flower Show or that have not held one in the last five years to consider staging one. It is also to encourage clubs that no longer have the resources to hold a Standard Flower Show to stage a Small Standard Flower Show.
The package contains a model schedule for a Small Standard Flower Show (SSFS) with choices of titles that a club may adapt to suit their needs. Other items in the package will include entry tags with information on where to order them and how to complete them and samples of appropriate awards ribbons. Any club that has never had a flower show or has not had a Small Standard Flower Show in the past five years is eligible to participate. A Certificate of Achievement, offered from June 2019 to May 2021, will be awarded to clubs that complete this new venture.
The Student Schedule Correction Committee has written the model schedule. The show title and its division headings are Gay Austin's theme for her 2019-2021 term as forty-fifth president of National Garden Clubs, Inc. A club may alternatively choose its own theme, section and class titles in Design. The club must reproduce their selected schedule for each member and the judges and purchase the necessary ribbons and entry tags. An approved panel of NGC judges must judge the show.
Procedure
The club requests a model schedule from their Regional Schedule Correction Chairman or downloads it from the NGC website. The club members should tailor the schedule with their choices and return the completed schedule it to their Regional Schedule Correction Chairman for approval prior to the show.
The Regional Schedule Correction Chairman will check the schedule and return it along with a sample kit showing ribbons and an entry tags. A club must reproduce the schedule for all of its club members and the judges and purchase the appropriate awards and entry tags.
Following the completion of the show, the club must send a copy of the schedule signed and dated by the panel of judges to their Regional Schedule Correction Chairman. No detailed Book of Evidence is required.
A Small Flower Show Certificate of Achievement will be issued to the club.
National Flower Show Schools Schedule Correction Committee
Model Schedules
---
Flower Show Resources and Awards
Looking for information on hosting a flower show, exhibiting in a show, becoming a flower show judge? Check out our FLOWER SHOW SCHOOL RESOURCE page to answer all your questions. Included are all flower school forms and course curricula, instructions, show scale of points and links to purchase the Handbook for Flower Shows, 2017. Interested in applying for a Flower Show related award? Review all the award information and requirements on the NGC AWARDS page.
Did you know Flower Shows may include a photography section under Botanical Arts? Want some photography tips? Want to see some great photos taken by NGC members? Jump over to our PHOTOGRAPHY page for great information.
---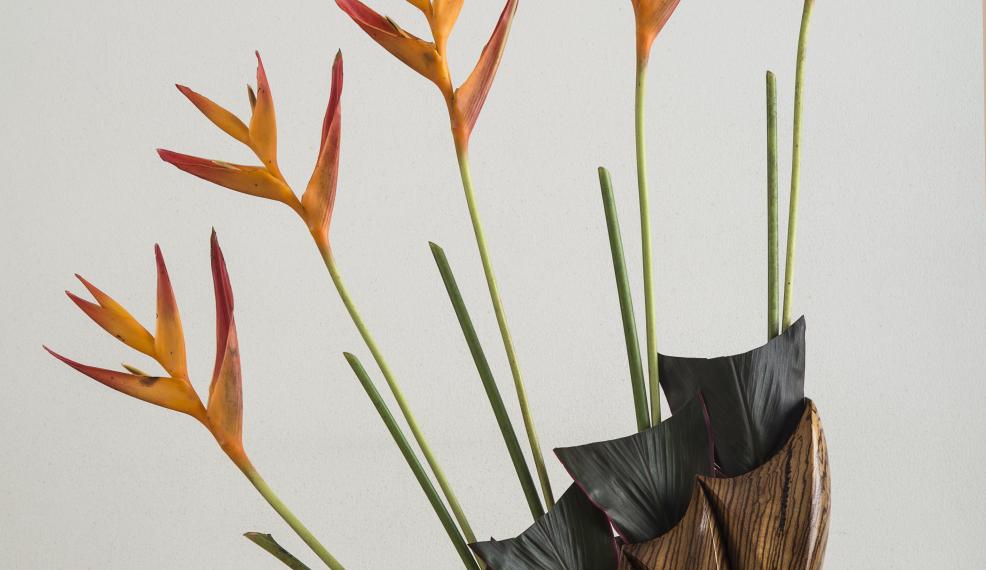 What People Are Saying About Flower Show School
"An organized and enthusiastic instructor sets the tone for the day. Sharing and learning with other garden club members made the experience special. Creating new friendships."
---
"The instructor provided well-organized outlines and answered numerous questions in a friendly manner. The designs created by the instructor were exceptional and the discussion led by the instructor was stimulating with a touch of humor added. There was a lot of material to cover in a short time period. Having the study materials in advance was helpful."
---
"Excellent designs and horticulture specimens were provided by the committee for the point scoring practice sessions. The extensive knowledge of the instructor in the horticulture topics taught was amazing. Sharing of knowledge was the best part of the whole school."
---