The Espoma Company- A Corporate Sponsor of National Garden Clubs, Inc.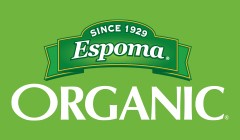 National Garden Clubs is excited to continue its partnership with the premier provider of organic plant foods and potting soils – The Espoma Company. Espoma is a manufacturer of organic fertilizers for gardeners nationwide and offers over 70 organic products and manufactures over 50 million pounds of organic fertilizer per year. Espoma's commitment to environmental sustainability extends to its manufacturing facility that is 100% solar powered with panels covering 67,000 sq. ft. and producing over 810,000 kilowatt hours of electricity - enough to power over 70 homes for a full year. This saves more than 1.6 million pounds of greenhouse gas emissions annually and reduces as much C02 as planting two million trees. 
Espoma Grant Applications will be accepted from October 1, 2022 through May 31, 2023.
Applying for the Espoma Plant America grant is easy. Simply click on the link to the Espoma Grant Program Application, scroll down to find and then complete the form, add any 'before' photos, and click 'submit.'
---